​Custom Roll Forming Line
Decoiler
Guiding device
Forming system
Hydraulic cutting system
Run out table
A roll forming line is generally composed of de-coiler, roll forming system, hydraulic station, hydraulic pressing & cutting system, PLC controller, runout table. In addition, you can choose hydraulic de-coiler and stacker based on your own demands.
We are driven by the desire to keep creating innovative ways with the drawings and dimensions you offered in designing an affordable and cost-effective roll forming line satisfying your requirements.
Each custom product is highly dependent upon the volatility of your demand.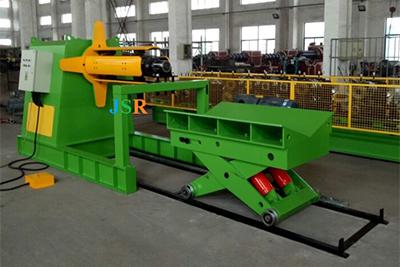 De-coiler
If you want purchase a roll forming machine to fit your high productive manufacturing, then an ideal de-coiler is necessary. JSR Machinery 2 types of de-coiler: mechanical de -coiler and hydraulic de-coiler. Both of them can handle 5 tons- 10-tons steel coils, which can reduce the coil changing time. You can get your production speed to a next level by using hydraulic de-coiler.
---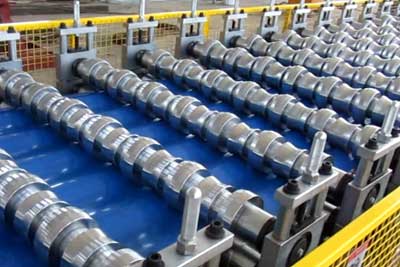 Roll Forming System
Roll forming system as a key component of roll forming production lines involves transforming sheet metal coils into your final products in different shapes. Our JSR Machinery strives for the reasonable and sequential roll forming system to ensure its high accuracy and high efficiency.
Features
1.Custom design is offered according to your specific dimensions.
2.No. 45 forged steel roller boasts a high quality surface which is achieved by CNC grinding and hard chrome plating.
3.The speed of forming can be reasonably uniform based on your products to boost production efficiency and capacity.
4.We guarantee your roll forming system top performances after commissioning.
---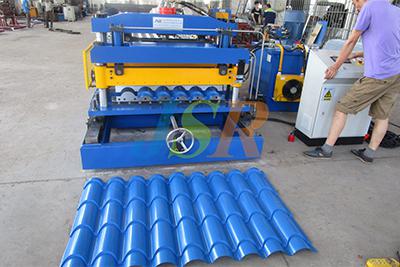 Cutting and Press
Cutting and press system are built for your specific product length and custom patterns, you can cut and punch anywhere on the strip.
The material we used for cutting is Cr12
There are two types of Presses you can choose from: Hydraulic Press and Mechanical Press
---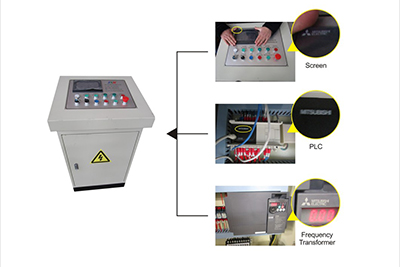 Control System
This system uses Mitsubishi PLC to control all working actions such that production quantity and each piece length are automatically measured.
Mitsubishi converter with speed adjusting technology can realize automatic production.
Operating language:English or as required
Siemens system is optional.
---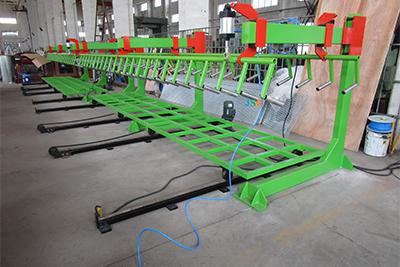 Stacker
Stacker length is designed according to customer requirement.
Stacker make whole line more automatically, so it save some labor.
Why Choose Us?

Problem-solving skills are highlighted in our highly skilled workers of professional technique in more than ten years.

Our existing dimensions of machines are highly customizable to offer you an extensive range of design options.

Roll forming shapes whether simple or complicated can be customized to fit your unique applications.

Our roll forming line provides a wide range of products made of different materials ranging from light gauge steel to high-strength steel.

All raw materials are subjected to an intense and systematic quality control in our factory.

Our workshops are equipped with a large number of high-precision instruments such as high-precision CNC lathes, CNC machining centers, electrical discharge machining and so on, enabling the high-accuracy performance of roll.

Our roll forming production lines are fully adapted to manufacture various types of affordable custom products, including uncoiler, presses, stacker, embossing machine, slit and cut machine, bending machine, shearing machine and so on.

Basic information required for your machine?

1.profile drawings/ sketches/ photo of the product you want to produce.
2.material: thickness? Width? Yield strength?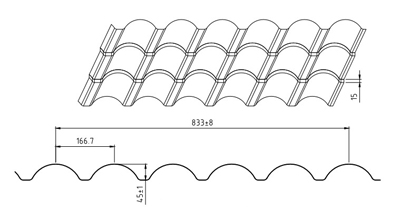 3.if required punch holes tches/dimples, show details please.
4.customized requirement?
5.your electricity: 380V/50Hz/3 PHASE?
6 which country will you use machine? We will suggest you with popular machines.

Wuxi JingShiRui Machinary Factory is a manufacturing enterprise backed by advanced technologies in roll forming industry. Since its establishment, JSR Machinery has been specializing in the provision of high quality high productivity metal processing equipment for global customers. Professional knowledge along with abundant experience enable us to design and manufacture custom roll forming line benefiting your business.